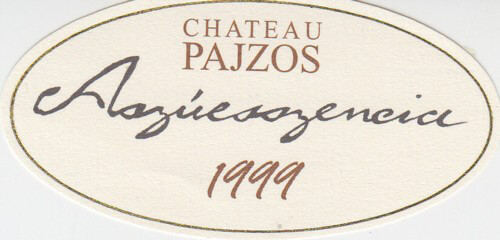 Region

Town

Winemaker

Type

Grape
Background

The grapes for this wine are picked 1 berry at a time. Along with Chateau Yquem, this is one of the top 2 dessert wines in the world. The juice is undiluted and barely fermented (only 7% alc by vol); so the wine is sweet, but not heavy. This is the 'nectar of the gods' and is extremely limited and very rare. Robert Parker has given this wine a coveted 100-point rating.

Tasting Notes

Honeyed, unctuous, orange blossoms. Deep amber color with wonderful aromatics. Full, round, and viscous on the palate with fresh, vibrant acidity. Super smooth and long finish. Like drinking melted honey with citrus, caramel, and tropical fruit.

Food Pairings

Excellent with fois gras. Could also be paired with big rich desserts, but frankly the Esszencia IS dessert.
Classification

Grand Cru

Grape Makeup

Mostly Furmint and Harslevelu

Case Made

extremely rare

Cellar Potential

decades

years